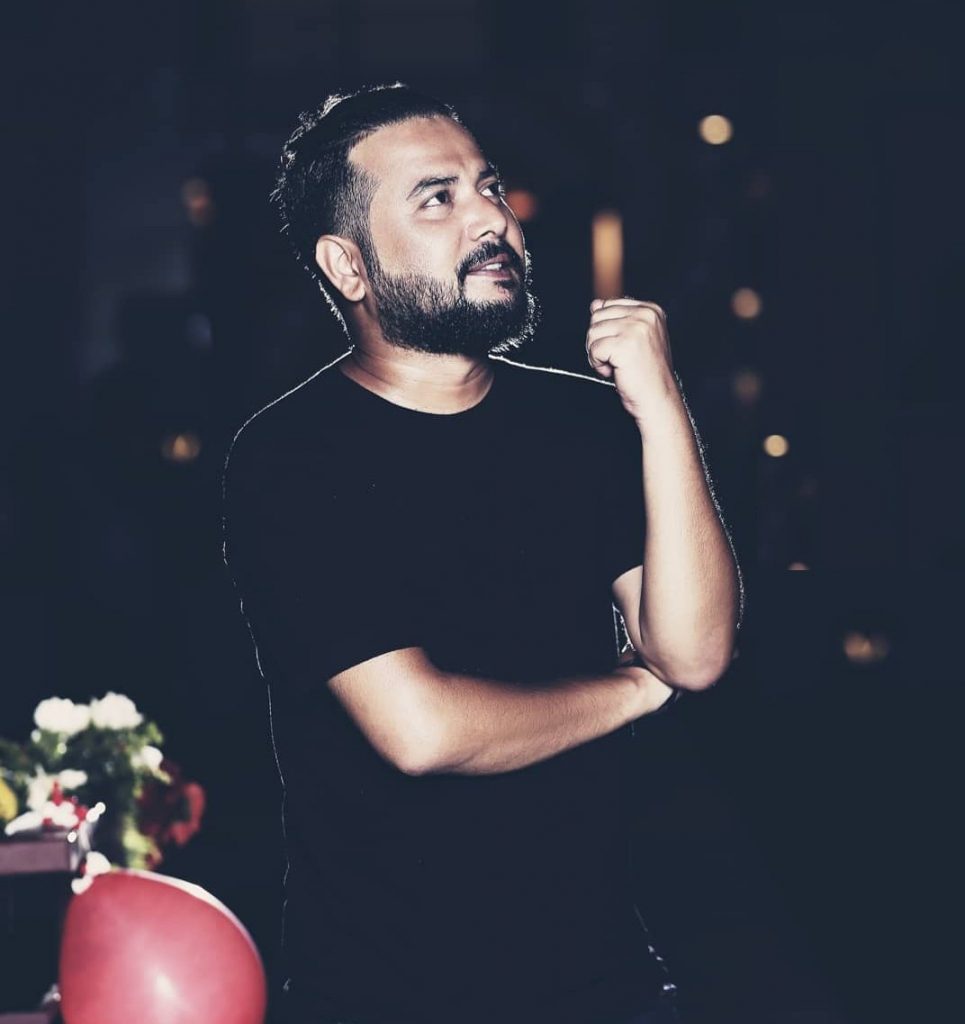 Song Info:
Song: Naya Nepal
Vocal: Sugam Pokharel
Lyrics: Durga Lal Shrestha
Music: Nhyoo Bajracharya
Music Arranger: Gopal Rasaili
Language: Nepali
Music Label: Sugam Pokharel
Naya Nepal Lyrics
हामी नेपाली हाम्रै हो नेपाल
तराई, पहाड, हिमाल
नयाँ घामले, नयाँ दिन खुल्छ
नयाँ हावाले फुल नयाँ फुल्छ
हामी नयाँ हौ पहिले
अनि बन्छ-बन्छ है
अनि बन्छ-बन्छ है
बन्छ है नयाँ नेपाल
मन हाम्रो होस् नयाँ, मुटु नयाँ होस्
बिर शहिदको रगत नशामा बगोस
मन हाम्रो होस् नयाँ, मुटु नयाँ होस्
बिर शहिदको रगत नशामा बगोस
मुख्य कुरा होस् हाम्रो आँखै कमाल
अनि बन्छ-बन्छ है,
अनि बन्छ-बन्छ है
बन्छ है नयाँ नेपाल
वरपर कसैको आँखा नताकौ
देश हाम्रो हो हामी आँफै बनाऊ
वरपर कसैको आँखा नताकौ
देश हाम्रो हो हामी आँफै बनाऊ
विश्वासैले हुने हो नि छाती बिशाल
अनि बन्छ-बन्छ है
अनि बन्छ-बन्छ है
बन्छ है नयाँ नेपाल
अनि बन्छ-बन्छ है
अनि बन्छ-बन्छ है
बन्छ है नयाँ नेपाल
Background Information:
Naya Nepal is one of the beautiful Nepali song, sung by Sugam Pokharel.

The song Naya Nepal is written by Durga Lal Shrestha, music composed by Nhyoo Bajracharya, arranged by Gopal Rasaili, and edited by Manoz Sapkota.

The song Naya Nepal is available on the youtube channel "Sugam Pokharel." So, here is Naya Nepal Lyrics by Sugam Pokharel. Enjoy and Share!!!
Music Video of Naya Nepal:
Playlist of Sugam Pokharel:
Latest Nepali Song Naya Nepal Lyrics – Thank you for visiting our website. Our main purpose is to accurately convey what the visitors are looking for and wanting. We always provide fresh, genuine, inspirational, entertaining, and educational content to our visitors. So, be our NEPLYCH family members subscribe to our website and follow us on different social networks.