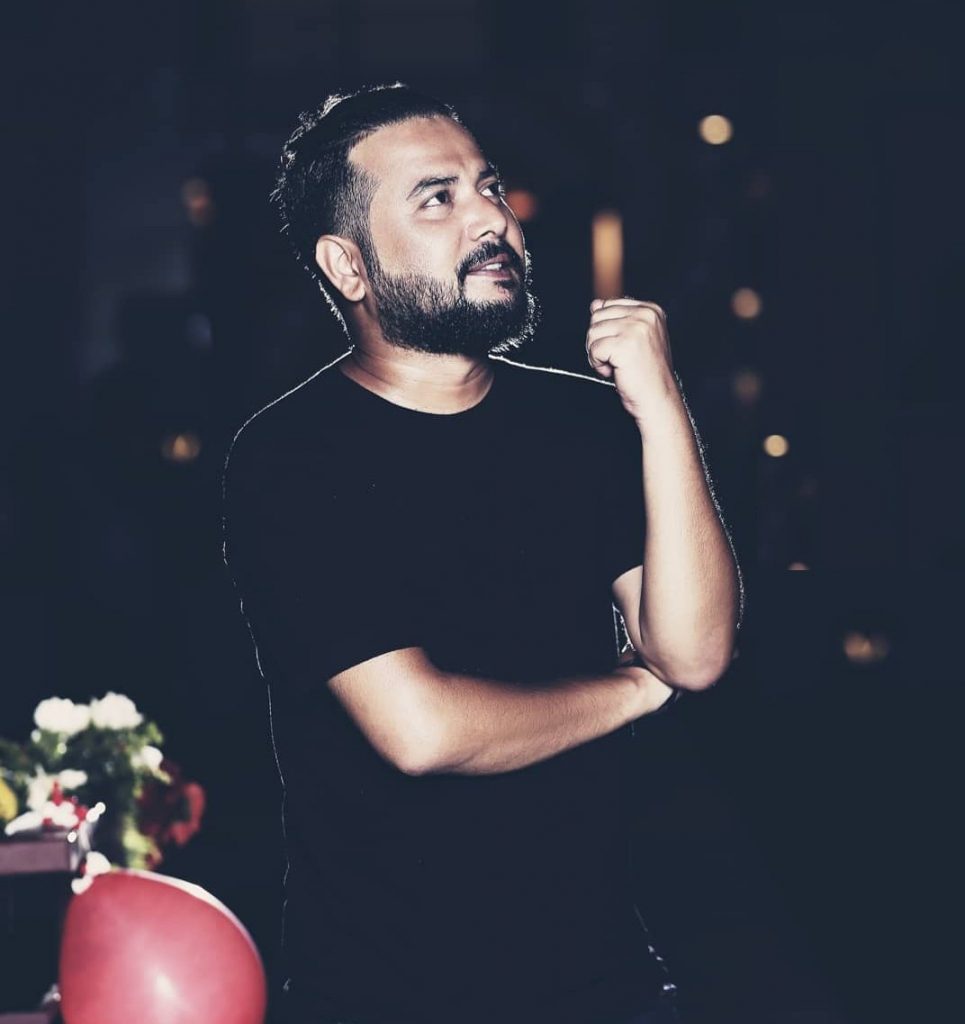 Song Info:
Song: Mann Ko Dailo
Singer: Sugam Pokharel
Music: Sugam Pokharel
Lyrics: Bhupendra Khadka
Album: Sutra
Language: Nepali
Music Label: Sugam Pokharel
Mann Ko Dailo Lyrics
(Timro mannko dailo kholi rakha hai) x2
(Ma aauna lai) x2
(Timi diyo bali parkhi basa hai) x2
(Preeti launa lai) x4
Yaad aaune cha tyo din
Yaad aaune cha samaya
Kunai din hami, tadiyau bhane
Samjhi tyo chhyan lai bahana banne cha
(Mann bujhuna lai) x4
(Timi phool bani phuli rakha hai) x2
(Basna charna lai) x2
(Timi joon bani hasi rakha hai) x2
(Khusi charna lai) x4
Yaad aaune cha tyo din
Yaad aaune cha samaya
Kunai din hami, tadhiyau bhane
Samjhi tyo chhyan lai bahana banne cha
(Mann bujhuna lai) x4
Yaad aaune cha tyo din
Yaad aaune cha samaya
Kunai din hami, tadhiyau bhane
Samjhi tyo chhyan lai bahana banne cha
(Mann bujhuna lai) x4
Woohuu la la la la la la lalalal woohuu
Mann Ko Dailo Lyrics in Nepali
तिम्रो मनको दैलो खोलि राख है) x२
(म आउन लाई) x२
(तिमी दियो बालि पर्खि बस है) x२
(प्रिती लाउन लाई) x४
याद आउने छ त्यो दिन
याद आउने छ समय
कुनै दिन हामी, टाडियौ भने
सम्झी त्यो क्षणलाई बाहाना बन्ने छ
(मन बुझाउन लाई) x४
तिमी फूल बनि पुलि राख है) x२
(बास्ना छर्न लाई) x२
(तिमी जून बनि हाँसी राख है) x२
(खुसि छर्न लाई) x४
याद आउने छ त्यो दिन
याद आउने छ समय
कुनै दिन हामी, टाडियौ भने
सम्झी त्यो क्षणलाई बाहाना बन्ने छ
(मन बुझाउन लाई) x४
याद आउने छ त्यो दिन
याद आउने छ समय
कुनै दिन हामी, टाडियौ भने
सम्झी त्यो क्षणलाई बाहाना बन्ने छ
(मन बुझाउन लाई) x४
Background Information:
Mann Ko Dailo is one of the popular Nepali song, sung as well as composed by Sugam Pokharel from the album "Sutra".

The song Mann Ko Dailo is written by Bhupendra Khadka, edited by Sristi Gahatraj and Directed by Pooja Gurung.

The song Mann Ko Dailo is available on youtube channel "Sugam Pokharel." So, here is Mann Ko Dailo Lyrics in English and Mann Ko Dailo Lyrics in Nepali by Sugam Pokharel. Enjoy and Share!!!
Music Video of Mann Ko Dailo:
Playlist of Sugam Pokharel:
Latest Nepali Song Mann Ko Dailo Lyrics – Thank you for visiting our website. Our main purpose is to accurately convey what the visitors are looking for and wanting. We always provide fresh, genuine, inspirational, entertaining, and educational content to our visitors. So, be our NEPLYCH family members subscribe to our website and follow us on different social networks.