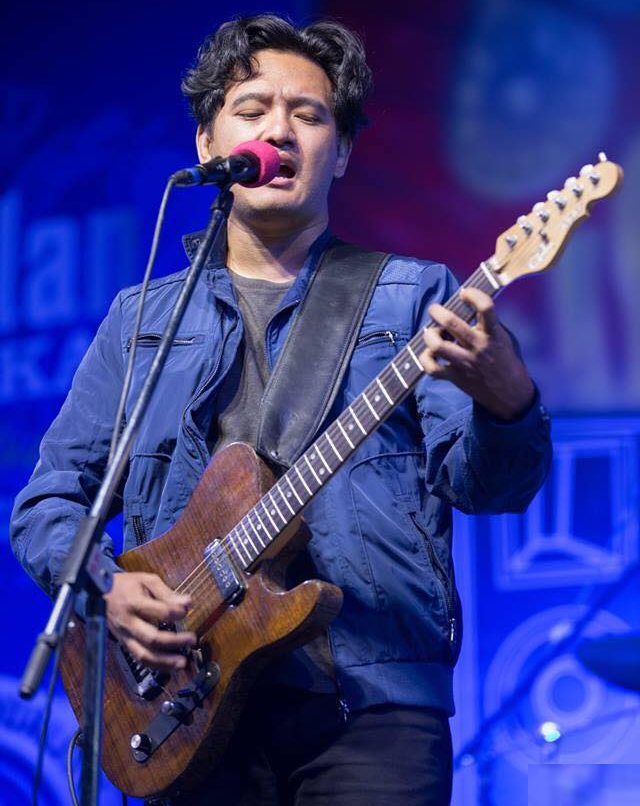 Song Info:
Song: Lekali He Choya Ko Doko
Artist: Diwas Gurung
Album: Rato Mato
Lyrics: Sudan Sharma
Music Label: Interstreet Recordings
Original Credit:
Song: Lekali He Choya Ko Doko
Singer: Ram Thapa
Lyrics: Sudan Sharma
Music: Sudan Sharma
Album: Nepali Lok Geet-2
Music Label: Music Nepal
Lekali Choya Ko Doko Lyrics
Lekali hey hey choya ko doko
Sanu maya hey hey lagaune dhoko
Napugdai marchu po kyare
Hey bhana solti barobar nadhati
Hey bhana solti barobar nadhati
Lekali hey hey choya ko doko
Sanu maya hey hey lagaune dhoko
Napugdai marchu po kyare
Hey bhana solti barobar nadhati
Hey bhana solti barobar nadhati
Bagyo khola besi jharyo sammai
Timro maya kaleji ma tammai
Bagyo khola besi jharyo sammai
Timro maya kaleji ma tammai
Aankhai ma gajalu lappakai
Bhana maya laidiu ki jhapakkai
Baisai ma
Baisai ma marchu po kyare
Hey bhana solti barobar nadhati
Hey bhana solti barobar nadhati
Rato cholo pakhuri ma timikkai
Timro maya aankhai ma jhimikkai
Rato cholo pakhuri ma timikkai
Timro maya aankhai ma jhimikkai
K godnu karkalo bari
Parkha timilai roirane napari
Baisai ma
Baisai ma marchu po kyare
Hey bhana solti barobar nadhati
Hey bhana solti barobar nadhati
Lekali hey hey choya ko doko
Sanu maya hey hey lagaune dhoko
Napugdai marchu po kyare
Hey bhana solti barobar nadhati
Hey bhana solti barobar nadhati
Hey bhana solti barobar nadhati
Hey bhana solti barobar nadhati
Lekali He Choya Ko Doko Lyrics in Nepali
लेकाली हे हे चोयाको डोको
सानु माया हे हे लगाउने धोको
नपुग्दै मर्छु पो क्यारे
हे भन सोल्टी बरोबर नढाटि
हे भन सोल्टी बरोबर नढाटि
लेकाली हे हे चोयाको डोको
सानु माया हे हे लगाउने धोको
नपुग्दै मर्छु पो क्यारे
हे भन सोल्टी बरोबर नढाटि
हे भन सोल्टी बरोबर नढाटि
बग्यो खोला बेंशी झर्यो सम्मै
तिम्रो माया कलेजीमा टम्मै
बग्यो खोला बेंशी झर्यो सम्मै
तिम्रो माया कलेजीमा टम्मै
आँखैमा गाजलु लप्प्कै
भन माया लाइदिउ कि झपक्कै
बैशैमा
बैशैमा मर्छु पो क्यारे
हे भन सोल्टी बरोबर नढाटि
हे भन सोल्टी बरोबर नढाटि
रातो चोलो पाखुरीमा टिमिक्कै
तिम्रो माया आँखैमा झिमिक्कै
रातो चोलो पाखुरीमा टिमिक्कै
तिम्रो माया आँखैमा झिमिक्कै
के गोड्नु कर्कलो बारी
पर्ख तिमीलाई रोइरने नपारी
बैशैमा
बैशैमा मर्छु पो क्यारे
हे भन सोल्टी बरोबर नढाटि
हे भन सोल्टी बरोबर नढाटि
लेकाली हे हे चोयाको डोको
सानु माया हे हे लगाउने धोको
नपुग्दै मर्छु पो क्यारे
हे भन सोल्टी बरोबर नढाटि
हे भन सोल्टी बरोबर नढाटि
हे भन सोल्टी बरोबर नढाटि
हे भन सोल्टी बरोबर नढाटि
Background Information:
Lekali Choya Ko Doko is a Nepali an evergreen song, recreate by Diwas Gurung. This song is included in his album "Rato Mato."

The music of the song is composed by Diwas Gurung. Lekali He Choya Ko Doko Lyrics written by Sudan Sharma.

The song is available on youtube and other internet platforms." So, here is Lekali Hey Hey Choya Ko Doko Lyrics in English and Lekali Choya Ko Doko Lyrics in Nepali by Diwas Gurung.
Music Video of Lekali Choya Ko Doko:
Related Songs For You:
Evergreen Nepali Song Lekali Hey Choya Ko Doko Lyrics – Thank you for visiting our website. Our main purpose is to accurately convey what the visitors are looking for and wanting. We always provide fresh, genuine, inspirational, entertaining, and educational content to our visitors. So, be our NEPLYCH family members subscribe to our website and follow us on different social networks
Sharing is Caring.