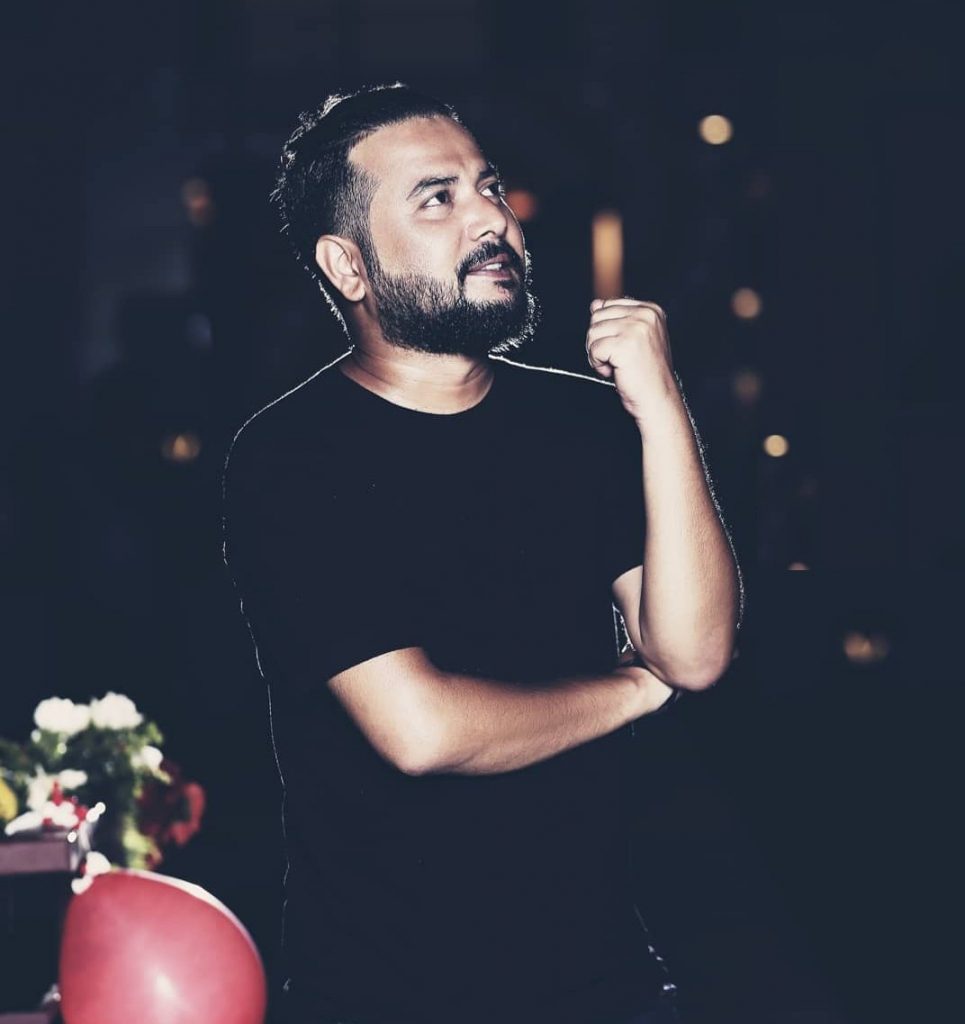 Song Info:
Song: Jagau
Singer: Sugam Pokharel
Lyrics: Sugam Pokharel
Music: Rajan Adhikari
Album: Shwyet Hansini
Music Arrange /Record/Mix: Shailendra M Pradhan (Babu)
Language: Nepali
Music Label: Sugam Pokharel
Jagau Lyrics
(Jagau sabai Jagau
Lagau sabai lagau)x2
Durbyasan ko birudda ma
Ekjut bhayera lagau
(Jagau sabai Jagau
Lagau sabai lagau)x2
Nasako yo kulat lai
Jarai dekhi ukheli falau
(Jagau sabai Jagau
Lagau sabai lagau)x2
Sunaulo bihani ma
Himalko ayina herdai
Nepal sigarnu cha
Su-saskarko jyoti chardai
Ab yuddha chodnu cha
Duryasan birudda
Aau hami milera
Ekjut bhai ladnu cha
(Jagau sabai Jagau
Lagau sabai lagau)x2
Nasako yo kulat lai
Jarai dekhi ukheli falau
(Jagau sabai Jagau
Lagau sabai lagau)x2
Ab yuddha chodnu cha
Duryasan birudda
Aau hami milera
Ekjut bhai ladnu cha
(Jagau sabai Jagau
Lagau sabai lagau)x2
Durbyasan ko birudda ma
Ekjut bhayera lagau
(Jagau sabai Jagau
Lagau sabai lagau)x4
Background Information:
Jagau is one of the motivational Nepali song, sung by Sugam Pokharel from "Shwyet Hansini" album.

Jagau is written by Sugam Pokharel, music composed by Rajan Adhikari and arranged, recorded & mixed by Shailendra M Pradhan (Babu).

Jagau is available on youtube channel "Sugam Pokharel". So, here is Jagau Lyrics by Sugam Pokharel. Enjoy and Share!!!
Music Video of Jagau:
Playlist of Sugam Pokharel:
Latest Nepali Song Jagau Lyrics – Thank you for visiting our website. Our main purpose is to accurately convey what the visitors are looking for and wanting. We always provide fresh, genuine, inspirational, entertaining, and educational content to our visitors. So, be our NEPLYCH family members subscribe to our website and follow us on different social networks.