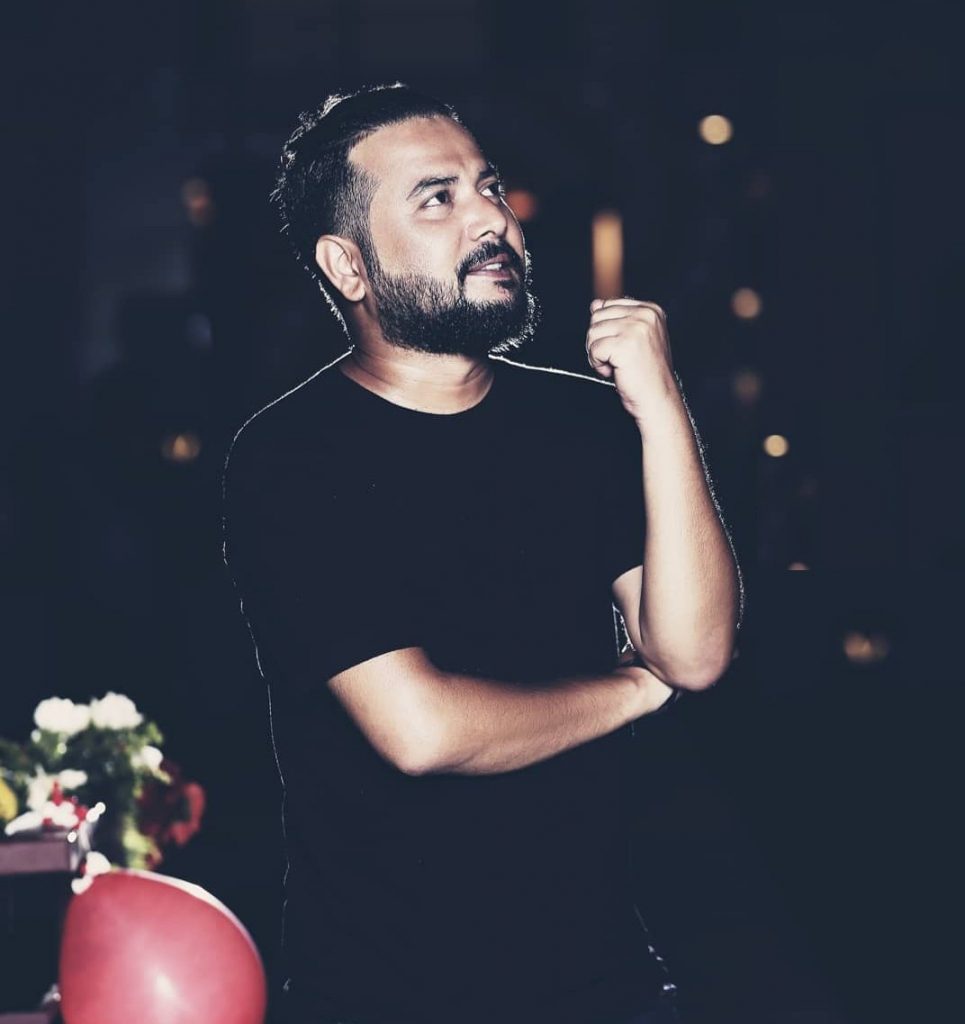 Song Info:
Song: Eauta Manchhe
Vocal and Music: Sugam Pokharel
Arrange: Bipin Sthapit
Album: Shoonya
Language: Nepali
Music Label: Sugam Pokharel
Eauta Manchhe Lyrics
Euta manchhe bida magi tadha bhagyo
Bidaima usko maya gadha lagyo
Rou bhane sayita ma, hasnu parcha bhanchan
Hasu bhane pir bani, aashu dana jharchan
Aba usko chhaya matrai, ghumcha waripari
Jhajhalkoma aaune garcha, ghari-ghari
Maya pani achammai cha samjhi-samjhi lagcha
Bhitra bhitrai mana galcha usai chhati pakcha
Jaba jaba hasna khojchu, pahilyai ruwai chutcha
Mutu bhari chot lagyo, jindagi nai dukcha
Aba usko chhaya matrai, ghumcha waripari
Jhajhalkoma aune garcha, ghari-ghari
Rou bhane sayita ma, hasnu parcha bhanchan
Hasu bhane pir bani, aashu dana jharchan
Aba usko chhaya matrai, ghumcha waripari
Jhajhalkoma aaune garcha, ghari-ghari
Euta manchhe bida magi tadha bhagyo
Bidaima usko maya gadha lagyo
Eauta Manchhe Lyrics in Nepali
एउटा मान्छे बिदा मागी टाडा भाग्यो
बिदाईमा उसको माया गाडा लाग्यो
रोउ भने साइतमा, हाँस्नु पर्छ भन्छन
हाँसु भने पिर बनि, आँसु दाना झर्छन
अब उसको छायाँ मात्रै, घुम्छ वरिपरि
झझल्कोमा आउने गर्छ, घरि-घरि
माया पनि अचम्मै छ सम्झी-सम्झी लाग्छ
भित्र भित्रै मन गल्छ उसै छाती पाक्छ
जब जब हाँस्नु खोज्छु, पहिल्यै रुवाई छुट्छ
मुटु भरि चोट लाग्यो, जिन्दगि नै दुख्छ
अब उसको छाँया मात्रै, घुम्छ वरिपरि
झझल्कोमा आउने गर्छ, घरि-घरि
रोउ भने साइतमा, हाँस्नु पर्छ भन्छन
हाँसु भने पिर बनि, आँसु दाना झर्छन
अब उसको छायाँ मात्रै, घुम्छ वरिपरि
झझल्कोमा आउने गर्छ, घरि-घरि
एउटा मान्छे बिदा मागी टाडा भाग्यो
बिदाईमा उसको माया गाडा लाग्यो
Background Information:
Eauta Manchhe is one of the beautiful Nepali song, sung and composed by Sugam Pokharel from the album "Shoonya".

The song Eauta Manchhe arranged by Bipin Sthapit, mixed & recorded by Mohit Munal and Jems Pradhan, studio at Chris and audio by Music Dot Com.

The song Eauta Manchhe is available on the youtube channel "Sugam Pokharel." So, here is Eauta Manchhe Lyrics in English and Eauta Manchhe Lyrics in Nepali by Sugam Pokharel. Enjoy and Share!!!
Music Video of Eauta Manchhe:
Playlist of Sugam Pokharel:
Latest Nepali Song Eauta Manchhe Lyrics – Thank you for visiting our website. Our main purpose is to accurately convey what the visitors are looking for and wanting. We always provide fresh, genuine, inspirational, entertaining, and educational content to our visitors. So, be our NEPLYCH family members subscribe to our website and follow us on different social networks.